IT Technician
Would you become a new crew member of NAPA family? We are looking for an IT Technician to support and maintain our global endpoints and people. All NAPArians will be happy to receive your help.
We are now looking for an IT Technician to join our DevOps team at the NAPA Romania office in Galati
The role
In this role, as a permanent position, your main task will be to support and maintain our global fleet endpoints, both hardware, and software. Through this role, you will provide technical assistance and support for incoming IT Service Desk requests either in person or remotely over the phone, Teams, or email, depending on the situation. 
You will also be responsible for handling IT-related matters, such as physical installations, network connections, and other tasks in the Galati office. There is also the possibility to work partly remotely and sometimes in the office for hardware installations.
NAPA family
You will be working closely with global colleagues (4 members) from the DevOps team located in Finland. The Romanian team consists of more than 30 members who will be happy to receive support from you. The rest of the NAPA family is online. 
What are we looking for?
Knowledge of PC hardware
Knowledge of Windows operating system
Basic understanding of networking
Independent problem-solving and critical thinking skills
Excellent customer service and interpersonal skills
Fluency in written and spoken English
NAPA as an employer
Meaningful work
We are proud to play our part in creating a sustainable world, and a career at NAPA means working with a purpose. We focus on building the best possible products for our customers, with whom we have close and long-lasting relationships. We protect the environment and human life at sea by powering safer and greener vessels with our technology. 
Self-management
We are a self-managed organization. Everyone is here to help and to guide each other, but you're your own boss. The core of our self-management philosophy is trust. We trust our employees to make the right decisions and to take care of their personal growth. We provide several opportunities for that, and everyone can manage their own working time. You can work at the office, from home or even while abroad. 
People
Enjoy working together is one of our core values. Learning from and respecting each other provides a healthy and pleasant working environment. We, as NAPArians, share our knowledge and help each other when needed. NAPA has offices and customers around the world, and you will be able to meet people from many different cultures. We are a diverse family with a shared goal.
Read more about our values and culture: https://www.napa.fi/careers/
Ready to get on board and join the NAPA crew?
We kindly ask You to submit your application and CV to us by 8 August 2021. The position will be filled once a suitable candidate has been found.
For more information about the position, please contact Ville Ylöstalo by email: ville.ylostalo@napa.fi.
In its 30 years of operation, NAPA has become a global leader in software, services and data analysis for the maritime industry; providing best in class data-led solutions for safety, efficiency and productivity in both ship design and operations. Headquartered in Finland, NAPA employs 190 people in the fields of naval architecture, shipping and information technology. Our offices in Japan, Korea, China, Romania, India, Singapore, the USA, Germany and Greece, as well as our extensive network of agents, help us maintain constant and close contact with our customers. NAPA software is used by shipyards, owners, designers, operators and charterers, classification societies, research institutes, authorities, consultancies and universities. NAPA has over 400 user organizations for design applications and more than 2,500 installations onboard.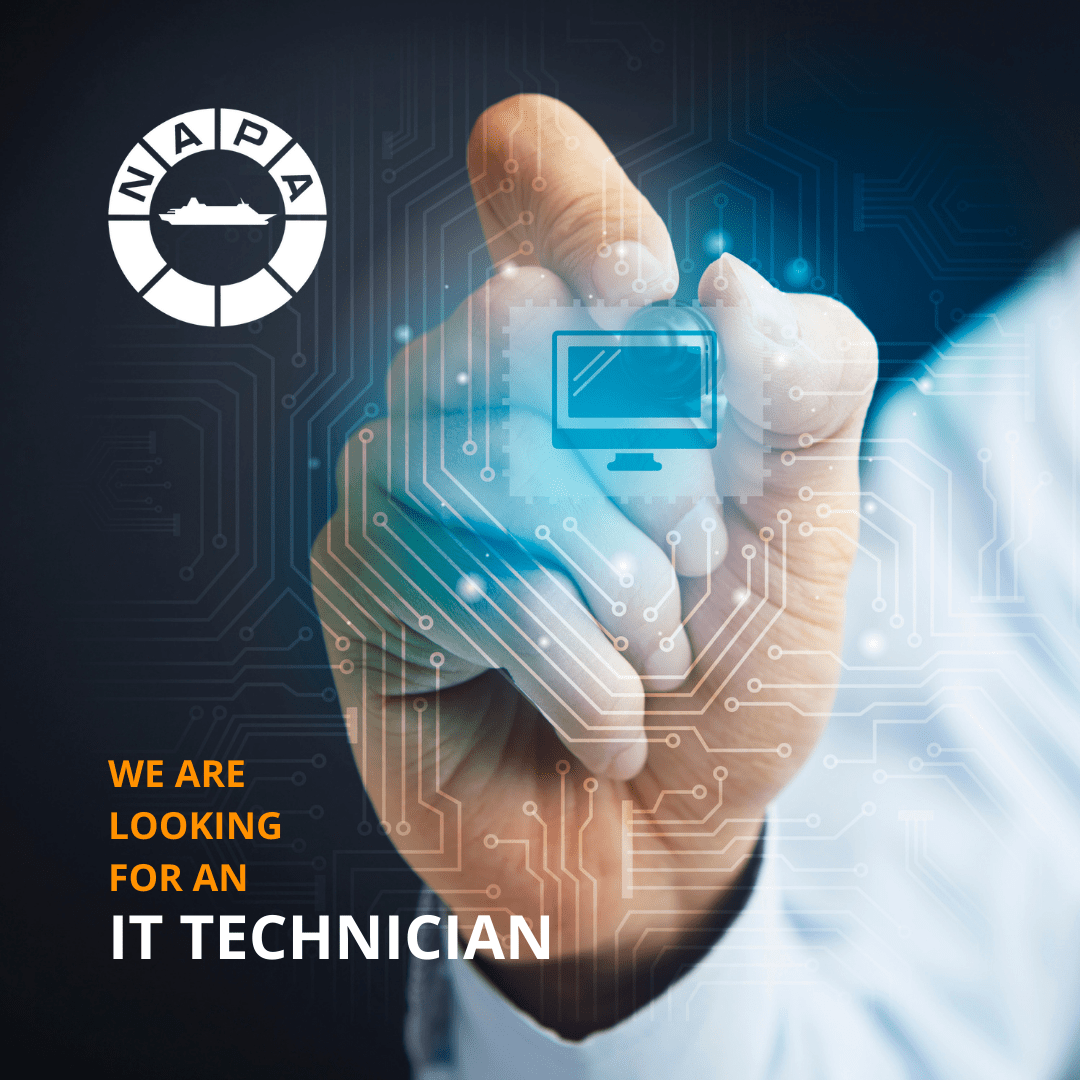 Some of your colleagues
Stefan Winberg
Senior IT Specialist
Balazs Szakmary
Senior DevOps Engineer