NAPA Performance Monitoring and Optimization
also known as ClassNK-NAPA GREEN, is a complete package for safe and efficient ship operations
Contact Us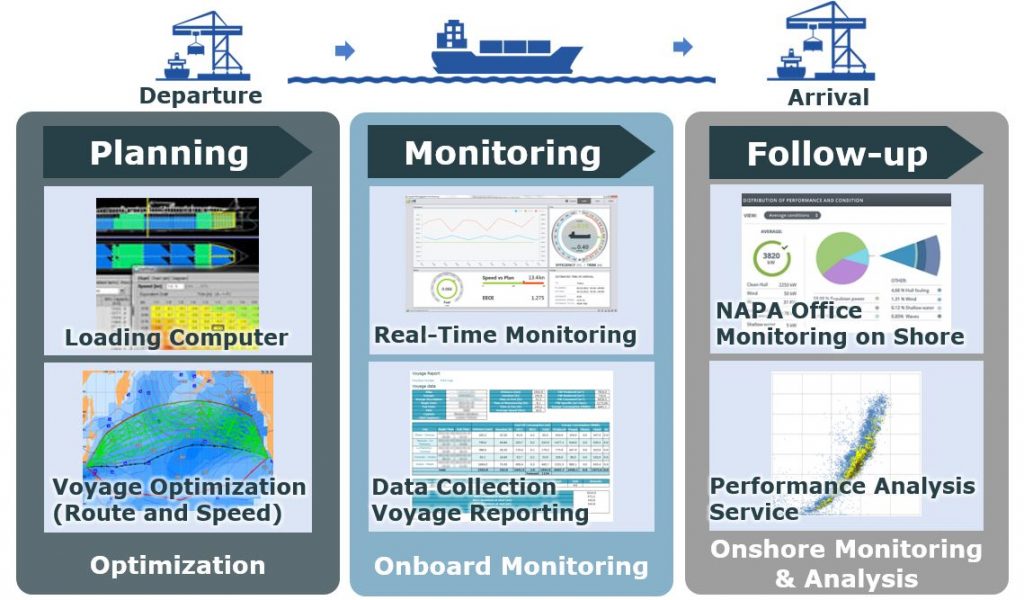 Complete package for planning, monitoring and analysis of ship management & operations
ClassNK-NAPA GREEN offers a new level of eco-efficiency and business insight for ship owners, operators and charterers. It is a total solution for planning, monitoring and analysis of ship operations and helps its users to realize operational savings through increased awareness, trim and voyage optimization and performance analysis – while never compromising safety.
Plan accurate voyages based on static, dynamic and adaptive trim optimization, voyage planning, weather routing and speed profile optimization
Use adaptive Dynamic Performance models combined with 3D ship models for superior precision
Manage hull fouling and propulsion resistance
Analyze fleet performance on normalized figures of multiple weather and sea conditions
Conduct and analyze full-scale performance and trim tests
Evaluate effects of paints, propulsion and hull modifications
ClassNK-NAPA GREEN modules
NAPA Loading Computer (optional)
Optimizing load while minimizing stress and safety risk is a key competitive advantage for ship operators today.
NAPA Loading Computer ensures safe and optimal planning of stowage, cargo and ballast for different ship types. The system covers a wide range of calculations related to hydrostatics, intact stability, damage stability and longitudinal strength.
NAPA Voyage Optimization
NAPA Voyage Optimization is a cloud based, advanced tool for accurate planning and optimizing voyages.
NAPA Real Time Monitoring
NAPA Real Time Monitoring (RTM) is an easy way of combining and displaying data from several different ship systems in one simple screen. The RTM may be installed on any computer in the ship's network and can for example show Key Performance Indicators (KPI), weather and voyage data in real time.
NAPA Logbook (optional)
ClassNK-NAPA GREEN offers electronic logbook that can completely replace conventional paper-based official logbook.
NAPA Logbook can be installed on top of ClassNK-NAPA GREEN hardware installed onboard, automatically picking up all relevant signals from the system, greatly improving efficiency and reliability of logbook activities.
Also, all logbook entries are electronically stored in cloud server, so that authorized users can have an easy access to them from shore, throughout NAPA Fleet Intelligence platform.
NAPA Fleet Intelligence Signal
NAPA Fleet Intelligence brings together voyage monitoring, reporting and analysis into an easy-to-use, powerful web-based platform. NAPA Fleet Intelligence combines a variety of data sources with highly accurate ship performance models to create insights and advice for improved performance.
Benefits of 

ClassNK

-NAPA GREEN
Ship owner companies, shipyards, and charterers throughout shipping have selected ClassNK-NAPA GREEN to benefit their businesses
Ship operator
Reduced fuel consumption through enhanced visibility of voyage performance and optimization
Reduced maintenance cost by centralized fleet operational and performance data
Incident avoidance via alarms and automated reports on ship's technical and operational status
Automated Reporting (IMO DCS, EU MRV etc.)
Ship crew
Shared responsibility by planning voyages with a concerned party with increased visibility
Comprehensive and intelligent voyage planning by simulating multiple voyage scenarios with highly accurate performance model and environmental conditions
Saved fuel consumption and safe arrival on time
Charterer
Reduced Risk by getting enhanced visibility over the ship's status, and being actively involved in voyage planning and execution
Reduced man-hour by the automated charter party reports

voyage report
noon report
technical performance report

Reduced fuel consumption and safe arrival on time
Ship designer
Optimized design margin based on the feedback of real vessel operational big data
Bargaining power given by improved understanding of the ship's operation over her lifetime
Continuous feedback to design for safe, robust and environmentally friendly development based on ship's actual performances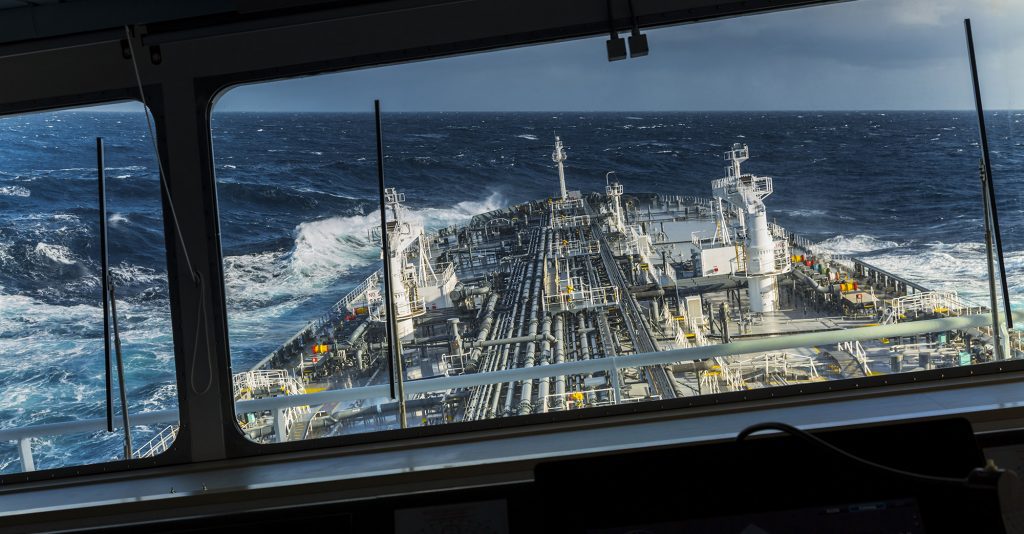 Why NAPA?
NAPA is the only performance optimization partner who can draw on 30 years' experience of 3D hull form design, big data and hydrodynamic calculations. We've built our solutions based on data you won't find anywhere else. Put your performance optimization in the hands of the experts.
95% of ships built annually are designed by NAPA users
30 years of experience in 3D hull form design, and hydrodynamics calculations
2500 onboard installations for 3D ship-model based loading computer, monitoring and analysis
NAPA has ISO 27001 certification for information security

Read more
Hull Form Design and Hydrodynamics
About NAPA
Questions?
Get more information
Fill in the form and we will be happy to respond to your questions and introduce our offering in more detail.
You can also be in touch with your local office directly.
By submitting the form, I consent my information to be used according to NAPA's privacy policy.