Over 30 Years of Maritime Software Excellence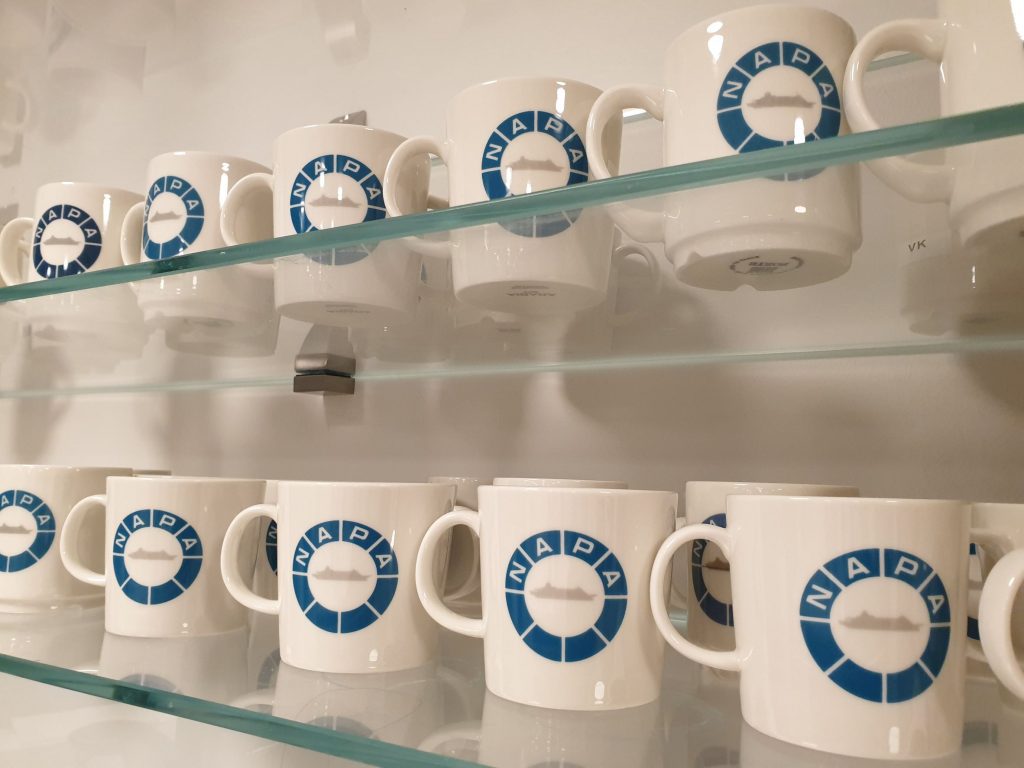 With over 30 years of operation, NAPA is a leading maritime software and data services provider for ship design and operations to enable safe, sustainable, and future-proof shipping. Headquartered in Finland, NAPA employs 200 experts, combining expertise in naval architecture, fleet operations and digital services. NAPA operates globally, with a presence in Japan, Korea, China, Singapore, the USA, Germany, Greece, Romania and India.
With over 90% of new vessels built by NAPA customers, NAPA's ship design software is the global de facto standard in shipbuilding. Furthermore, NAPA is a market leader in ship stability management and safety data services for passenger ships, and its cloud-based solutions for ship performance monitoring and voyage optimization support shipping's decarbonization journey.
History of NAPA
From its beginnings as a small business unit at the Wärtsilä shipyard in Finland in the 1970s, to becoming a truly global company with 200 employees in ten countries around the world, NAPA's growth has been a testament to focus, quality and expertise. Get on board and sail the NAPA journey through over 30 years with us.
1970s
NAPA software development started at Wärtsilä shipyard
1987
Development group organized as NAPA Business Unit of Wärtsilä-owned Witec Oy
1989
Napa Oy (Ltd) founded
1994
NAPA certified by Nippon Kaiji Kyokai
1995
Onboard-Napa Oy (Ltd) founded
1998
Initiating a new product NAPA Steel
1999
Launching a new safety concept for damage control and decision support
2001
Representation office in Japan
2002
Representation office in China
2005
Representation office in Korea
2005
Launching a new product line - NAPA Ship Performance Solutions
2007
Napa Japan KK founded
2008
Napa Software Services India Pvt. Ltd founded
2008
Napa Romania SRL founded
2009
Internationalization Award presented by Tarja Halonen, President of the Republic of Finland
2009
Finland's best IT company award by Tietoviikko, Finnish publication for IT professionals
2009
Napa Korea Ltd founded
2011
Launching of NAPA-DSME Power
2012
Launching of ClassNK-NAPA GREEN
2012
Representation office in Singapore
2013
Napa Software (Shanghai) Co. founded
2014
ClassNK acquires NAPA
2014
NAPA operations in Greece start
2014
Onboard-Napa Ltd is merged with Napa Ltd
2015
NAPA operations in Germany start
2017
Napa Software USA llc. founded
2017
Launching of NAPA Fleet Intelligence and NAPA Voyage Optimization
2019
NAPA celebrates its 30-year-anniversary
2022
Launching of NAPA Navigational Risk Monitoring
2023
NAPA Software Germany GmbH founded
Reliability first
NAPA secures reliable software solutions in the safety-critical marine industry
Enjoy working together
Learning from and respecting each other provides a healthy and pleasant working environment
Commitment builds trust
Honesty, openness, and keeping our promises create a trusting relationship with our clients, colleagues, and co-operation partners
Courage leads the way
We are committed to and believe in our goals
Success through learning
Expertise and professionalism are the foundations of innovation and an empowered organization