NAPA CII Simulator
Manage Carbon Intensity Indicator (CII) proactively, and reduce emissions with this user-friendly simulation tool
Contact Us
Book a demo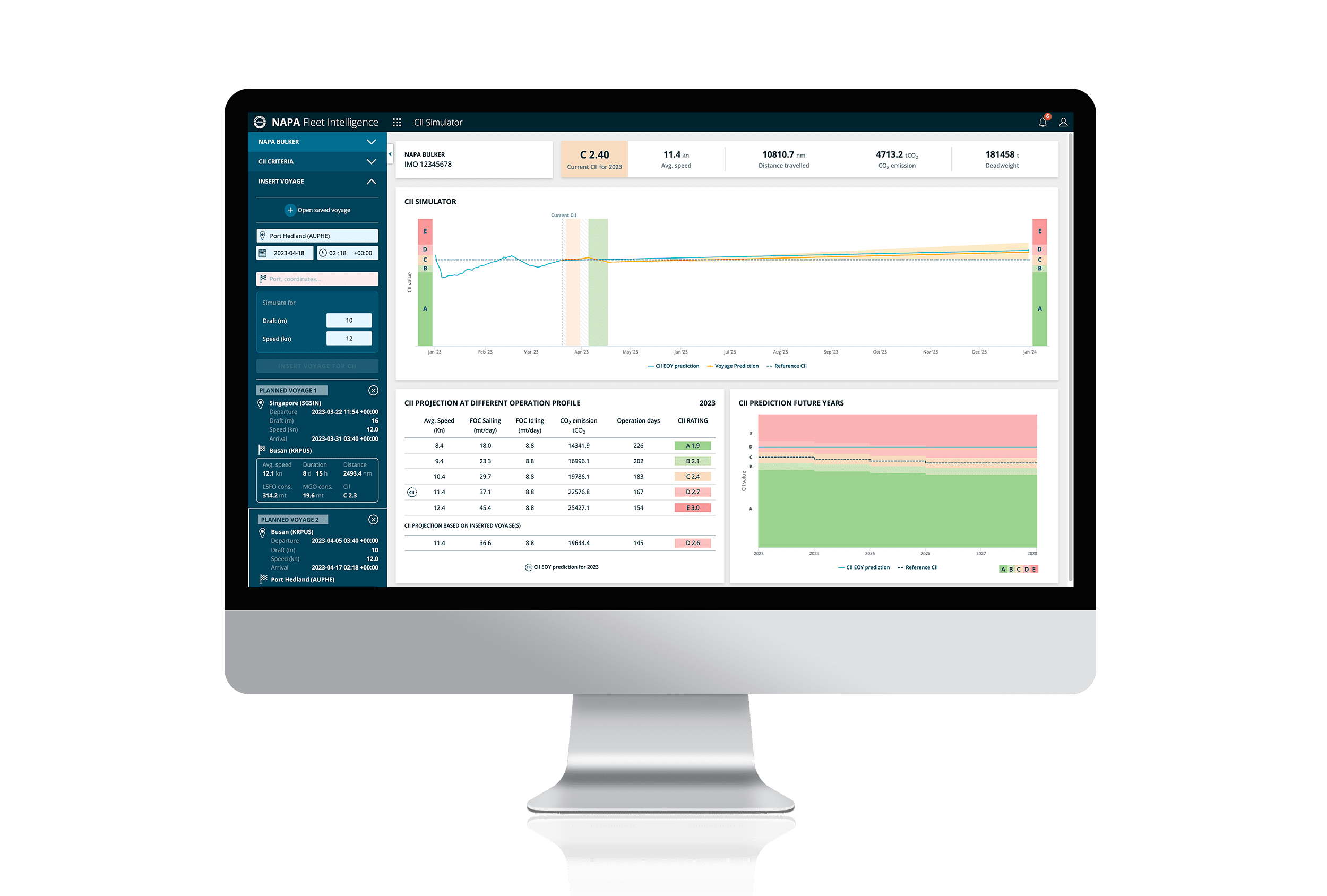 NAPA CII Simulator is a module on the Fleet Intelligence platform that uses the vessel's digital twin and data on its past and current routes and performance to predict its CII rating in the future. With powerful simulation tools, you can evaluate the impact of different energy efficiency measures and operational profiles on a vessel's CII rating.
Want to know more? Get in touch!
Questions?
Get more information
Fill in the form and we will be happy to respond to your questions and introduce our offering in more detail.
You can also be in touch with your local office directly.
By submitting the form, I consent my information to be used according to NAPA's privacy policy.