Hull Form Design and Hydrodynamics
Designing eco-efficient and safe hull forms for real sea conditions
Contact us
Book a demo
The trusted industry standard for hull form design
NAPA supports hull form design from optimization in early design phases to production fairing. The hydrodynamics modules support resistance, powering, seakeeping and maneuvering calculations by industry standard methodologies.
Better designs in shorter time
Real automated hull form optimization with quick design variation and optimization algorithms
Real 3D topological and interactive surface modelling
NAPA streamlines the design process
For all design stages: From concept design up to production fairing
Geometry kernel developed for ship hull form design, define any kind of hull shape with NAPA
Versatile tools for hull transformations and parametric modelling
All relevant hydrodynamic analysis available
Interface with any CFD software
Customizable to fit the design process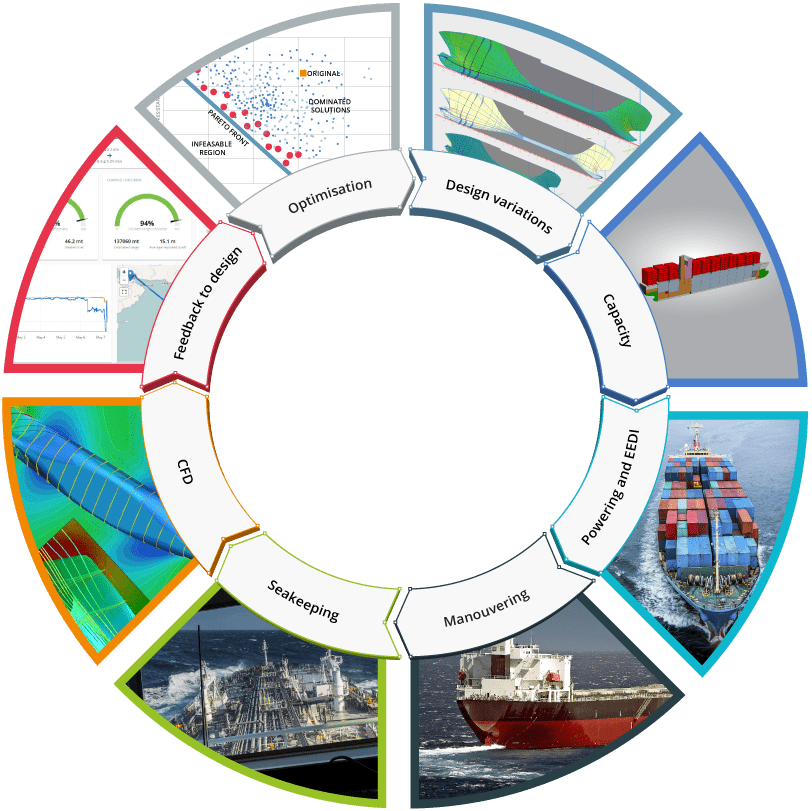 NAPA throughout the design process
Ship design is an iterative process, in which real performance data informs the next design. NAPA software, based on the same 3D models, can be used throughout the process, streamlining the entire workflow.
Hull form modelling in NAPA
NAPA Designer provides interactive and intuitive tools for hull form modelling.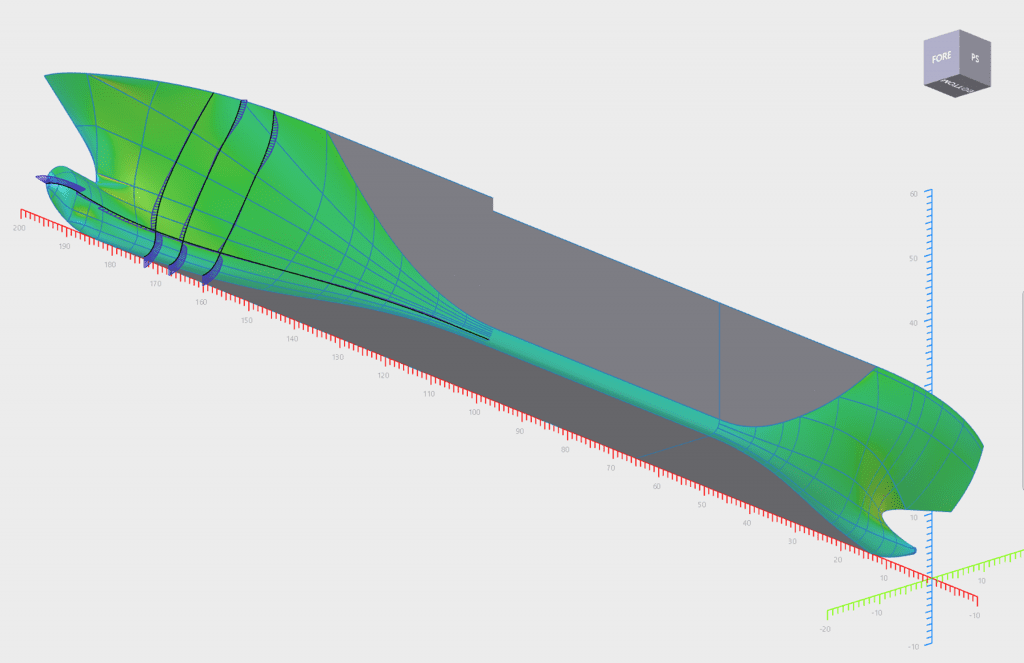 Modules
Hull form design
Real 3D topological and interactive surface modeling
For all design stages: From concept design up to production fairing
Unique hull design methodology allowing better control and flexibility
Quick design variations by global and local transformations
Easy to start a new project based on a reference project by applying transformation
Integrated stability and hydrodynamic analysis allowing immediate feedback
Wide variety of links and interfaces for exporting the hull surface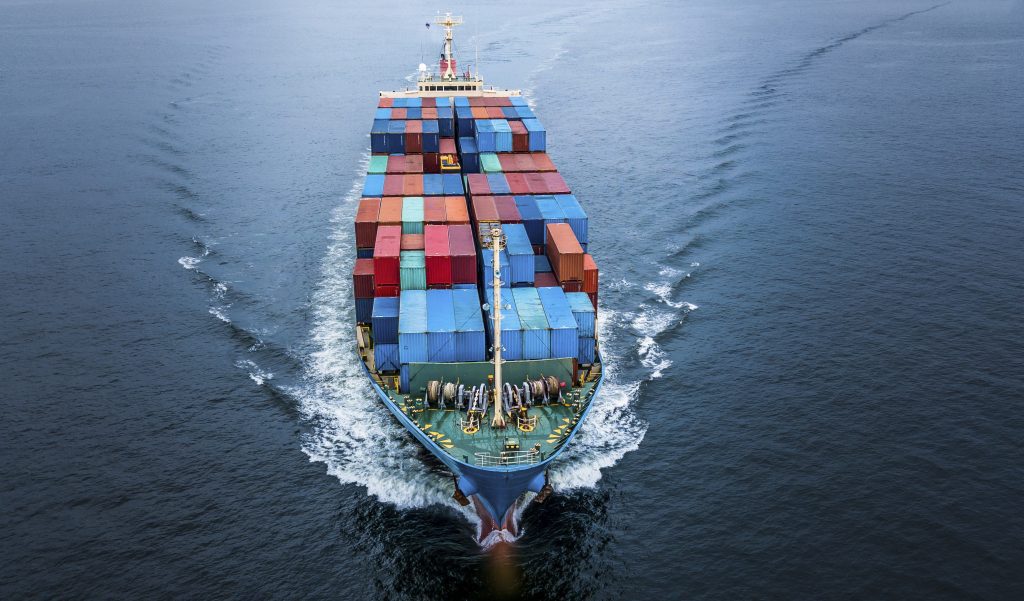 Modules
Powering and EEDI
Power prediction at early design with the most common statistical prediction methods for resistance and propulsion
Reference library to apply corrections for the predictions
Select optimum propeller from the most common standard propeller series
Ensure that the ship design complies with EEDI
Modules
Seakeeping
Versatile tools for analysis of operational safety and efficiency in real sea conditions
Minimize the risk of losing or damaging cargo
Ensure passenger comfort and the operability of the ship
Ensure adequate longitudinal strength of the design in waves
Calculate hydrodynamic pressures for structure analyses with FEM
Analyze wave added resistance of the design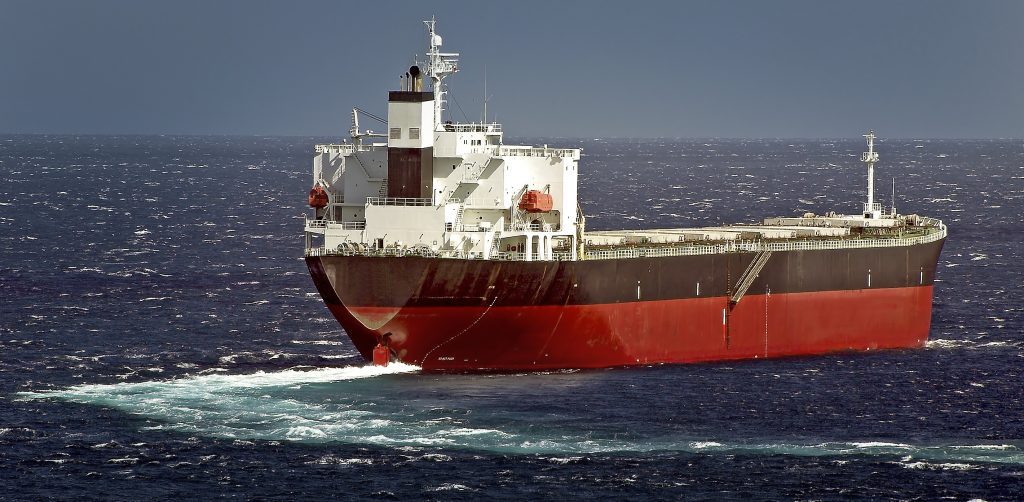 Modules
Maneuvering
Ensure steering ability of the design
Check compliance with IMO criteria
Create wheelhouse poster and pilot card
Create manoeuvring booklet
Perform station keeping and DP analyses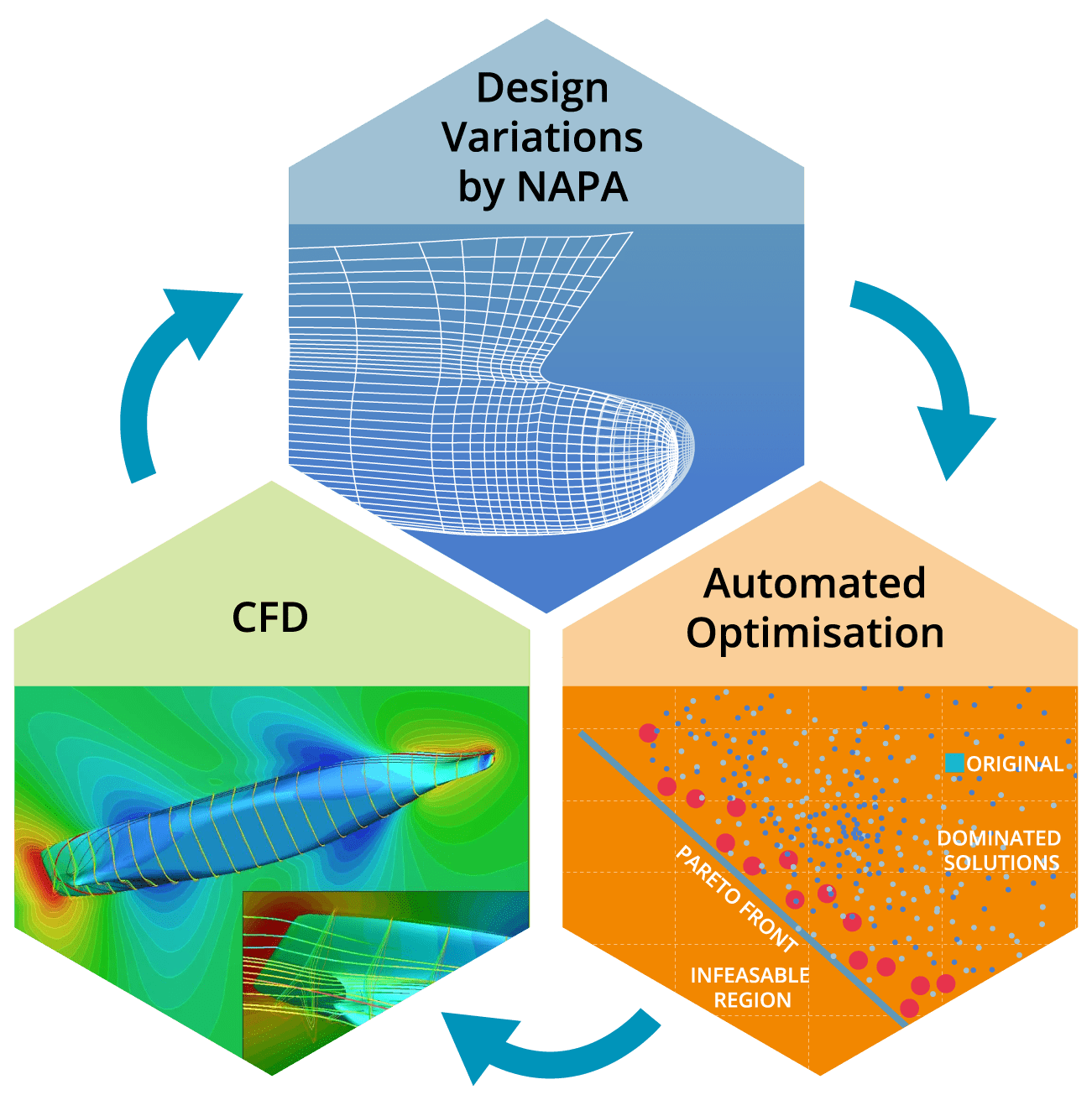 Modules
Hull form optimization
Benefits
Real automated optimization with single user interface
Quick design variation keeping the level of fairness of the hull surface
Provides optimum hull surface in reasonable time
Features
Multi-objective genetic algorithms to handle any kind of optimization problem
NAPA Potential flow solver

For selecting optimal main dimensions for the hull in the initial design stage
For local optimization of a bulbous bow or the forward shoulder

Can be interfaced with any external CFD, with possibility for cloud or cluster computing
Possibility to consider capacity, structures, stability, seakeeping and maneuvering in the optimization setup
Additional services
Customized feature set for solving the customer's optimization case

Hull transformation
Optimization
Interfacing to external CFD

Configuration and setup of the optimization framework
Customer support and training
Questions or Demo?
Get in touch or Book a demo
Please complete the form for answers to your questions and an in-depth introduction to our offerings.
To book a demo, simply check the demo reservation box in the form.
By submitting the form I consent my information to be used according to NAPA's privacy policy