Experience NAPA solutions in person for more insights
NAPA has always valued flexible customer communication and has continuously developed solutions for over 30 years. With the same kind of efforts, NAPA Design Solutions team recently had exclusive opportunities to visit and communicate with ship design professionals in person.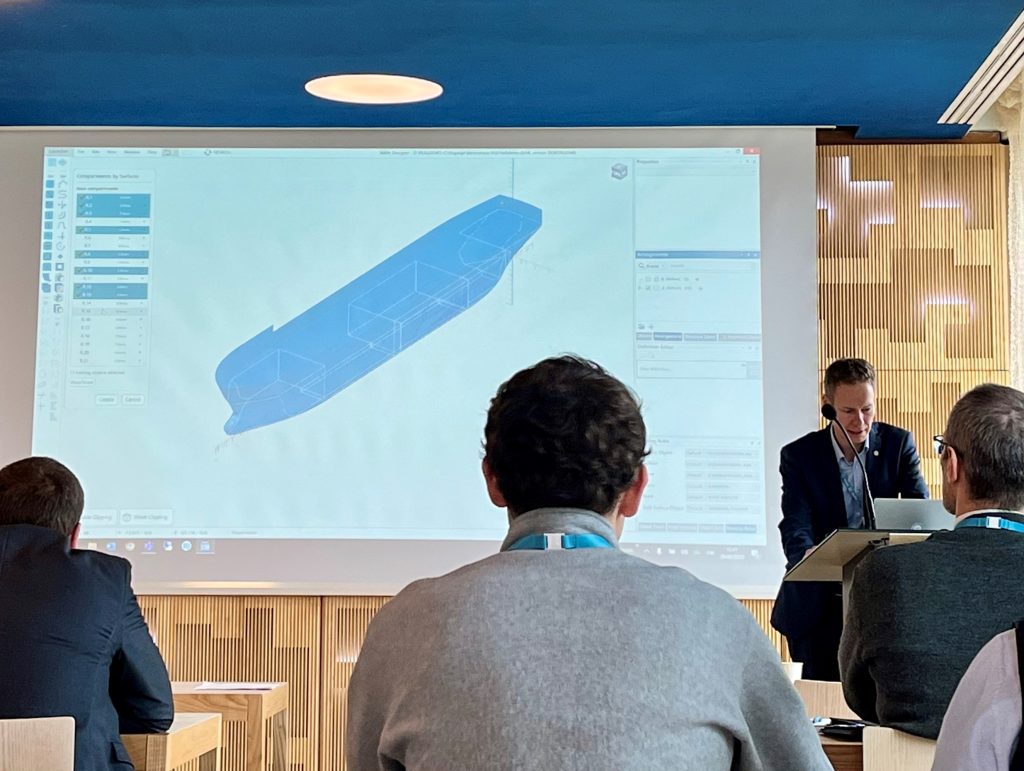 In late March 2023, the NAPA Design Solutions team held two events on different continents. One was in Paris, France, and another was in Vancouver, Canada. Both events invited NAPA users and potential customers to discuss the challenges of today's maritime industry and ship design solutions to solve them. 
At the 1-day workshop held in Paris, the team shared how various NAPA design solutions were used in the ship design process and gave live demo sessions for geometry modeling and calculation, structural design, and Information sharing with NAPA Viewer. In addition to demo sessions, our customers also introduced a case where NAPA solutions were used in an actual project. Doris Engineering presented positive changes within the projects after starting to use the NAPA solutions, and Bureau Veritas shared the first 3D model-based classification approval case with Damen Gdansk and NAPA.  
It was a very good time for meeting other NAPA users in France and sharing best practices. Team NAPA was able to answer all our questions and proposed efficient solutions to solve our problems or needs. The event agenda was a bit short as it was one day and I wish I could have time to test the tools by hand. I also really appreciated the welcome from NAPA and the Embassy of Finland. – Gaëlle Le Frapper, Naval Ship stabilty specialist, Naval Group
Take a glimpse of our 1-day workshop held in Paris here.
On the other side of the globe, in Vancouver, Canada, the team held a joint seminar with NAPA's partner, CADMATIC, and had the opportunity to meet customers and partners in America. The team shared the capabilities and possibilities of intelligent ship design through the solutions of NAPA and CADMATIC. A live demo session demonstrated the solutions and gave a detailed look at the possible features of each solution. Successful customer cases were introduced at VARD Marine and Vancouver Shipyards, so it was possible to hear the practical use process in real projects and the benefits provided by NAPA and CADMATIC's solutions.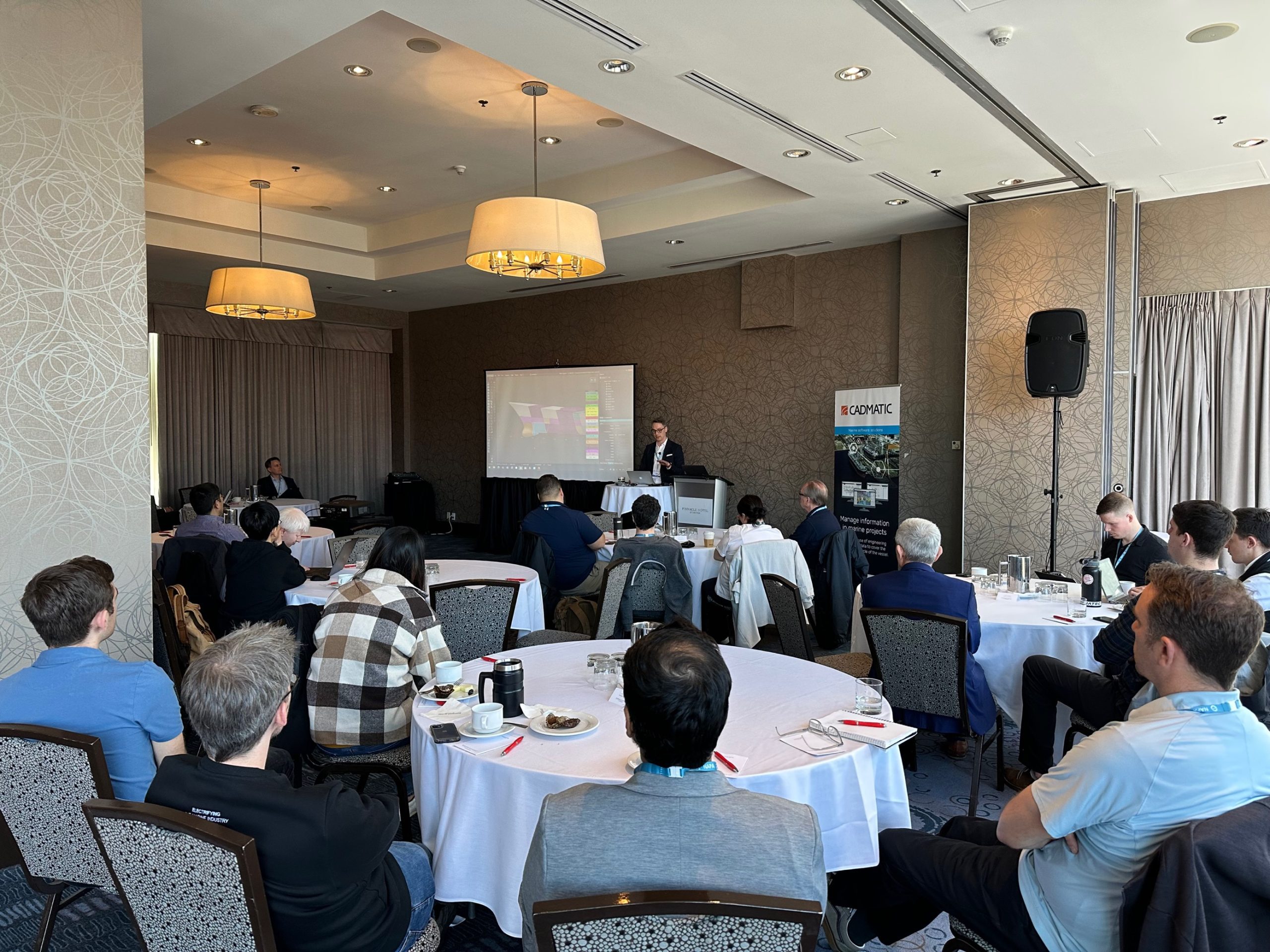 Meeting and communicating directly with customers create synergy for each other.  
Meeting users face-to-face is very important, to hear valuable feedback and have fruitful discussions. Our user meetings and workshops increase users' productivity with NAPA in their daily work. – Olli Puustinen, Director of product management of Design Solutions, NAPA
Knowing the value of meeting with customers, NAPA has held NAPA User Meeting every year to share information and knowledge with NAPA users. This year is not exceptional, NAPA User Meeting 2023 will be held in Helsinki at the end of May. Under the theme of Re-inventing Ship Design Together, we will discuss how to solve various challenges facing the maritime industry together, and we will share how NAPA's solutions can support solving the challenges and the future possibilities with the various cases from our customers in different countries. 
NAPA User Meeting is definitely one of our highlights of the year, which brings together a broad range of industry experts from shipyards, classification societies, engineering companies and shipping companies. We are again expecting interesting discussions and presentations on many topical matters in ship design. – Mikko Forss, Vice President of Design Solutions, NAPA 
In this NAPA User Meeting 2023, you can meet NAPArians and the NAPA Family from all over the world and listen to industry trends and challenges, as well as solutions that are developed and developing.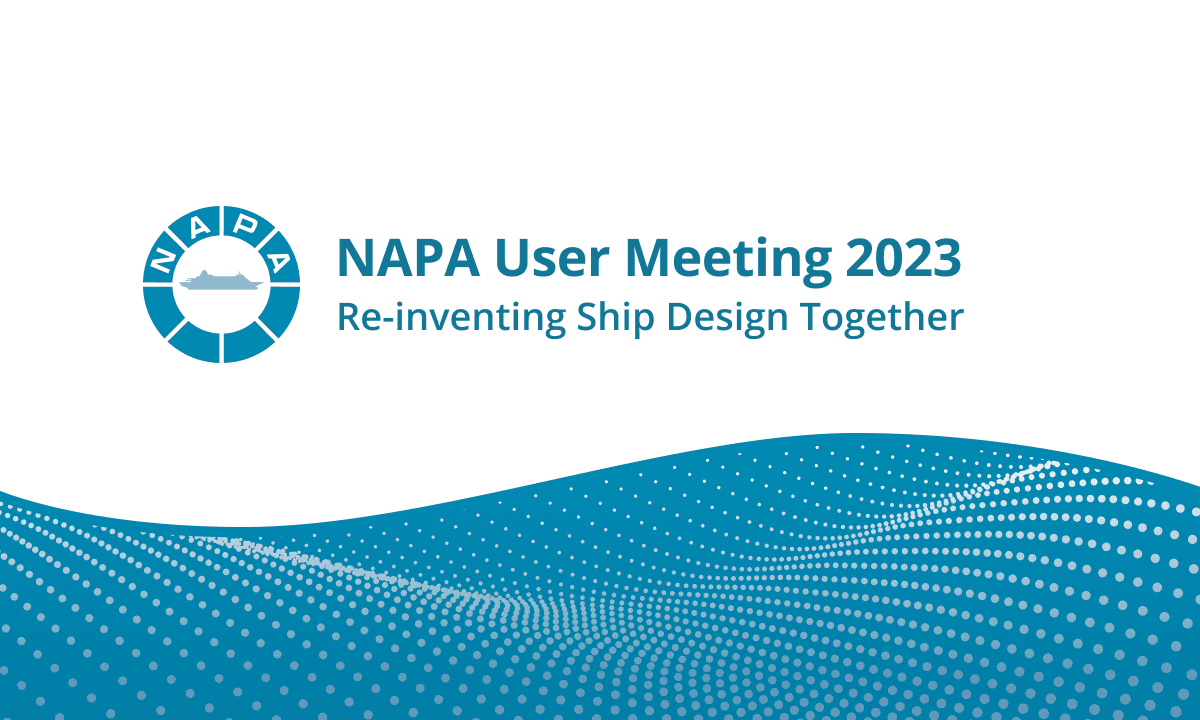 Find more info and register for NAPA User Meeting 2023
Join us for meeting NAPA users together and get more insights through three days packed program with interesting presentations and hands-on workshops.