Enabling safer voyages with ​ship data and cloud connectivity
Download Presentation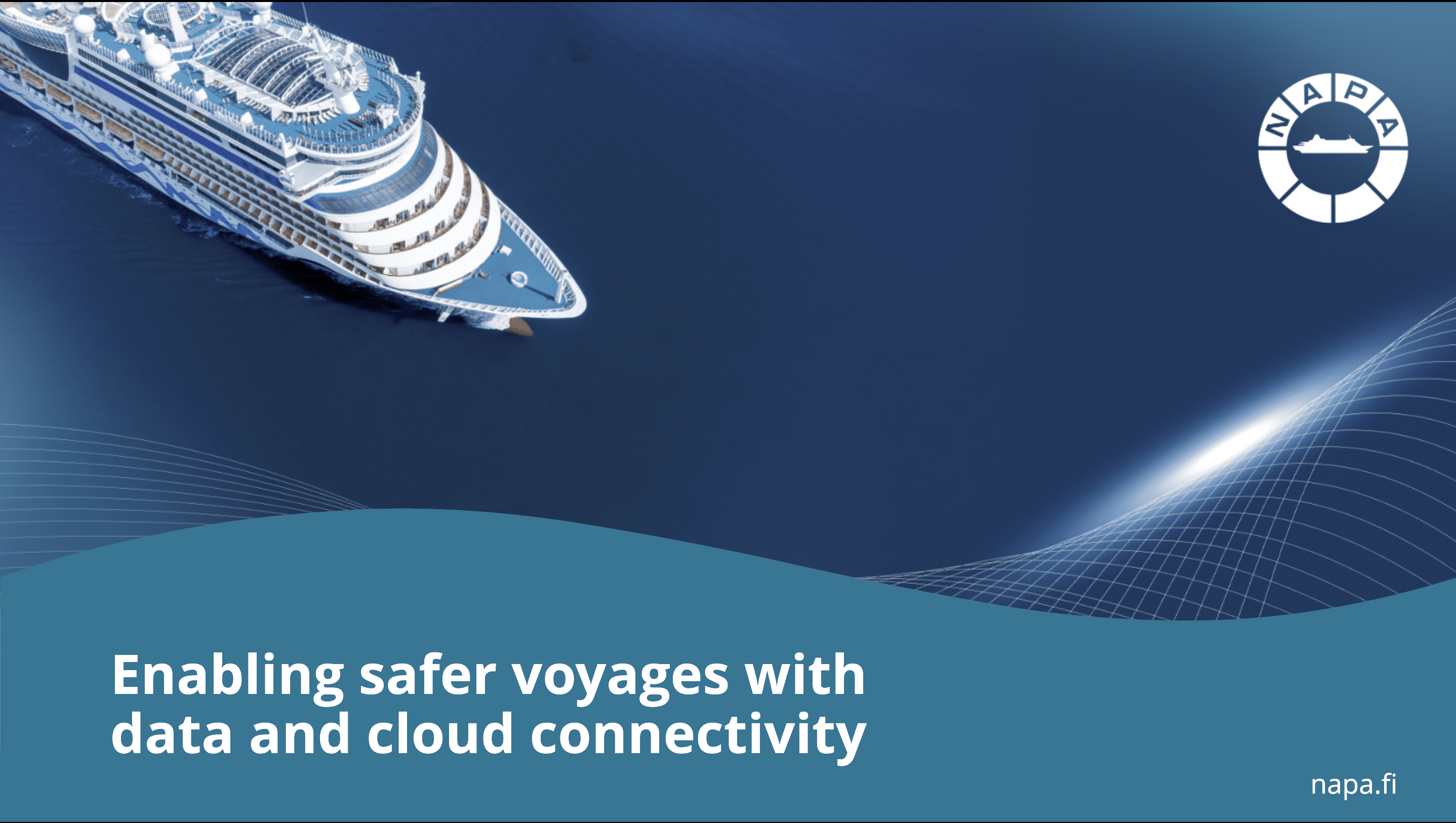 For a successful green transition, voyage safety and sustainability must go hand-in-hand.
At International Maritime Organization's 107th Maritime Safety Committee meeting, Jussi Siltanen, our Go-to-market Lead, presented on "Enabling safer voyages with data and cloud connectivity". Ensuring there is no trade-off between these priorities, Jussi explains how greater ship data collection and sharing are allowing the industry to be better equipped to tackle the decarbonization transition head-on and do so safely. The impact of capturing the right data and cloud​ connectivity on ship operations is immediate and massive:
Better decision-making
Faster emergency response
Easy and accurate voyage planning
Easier reporting ​& compliance
Trend analysis & ​benchmarking
Predictable & planned operations
---
Get in touch
Our experts would love to share how NAPA can help you with your ship operations data. Or, you can also start by reading more about our solutions for Cruise Ships.