Greetings from NAPA Safety Solutions' summer workers
Amelija Pietere on behalf of NAPA Safety Solutions' summer trainees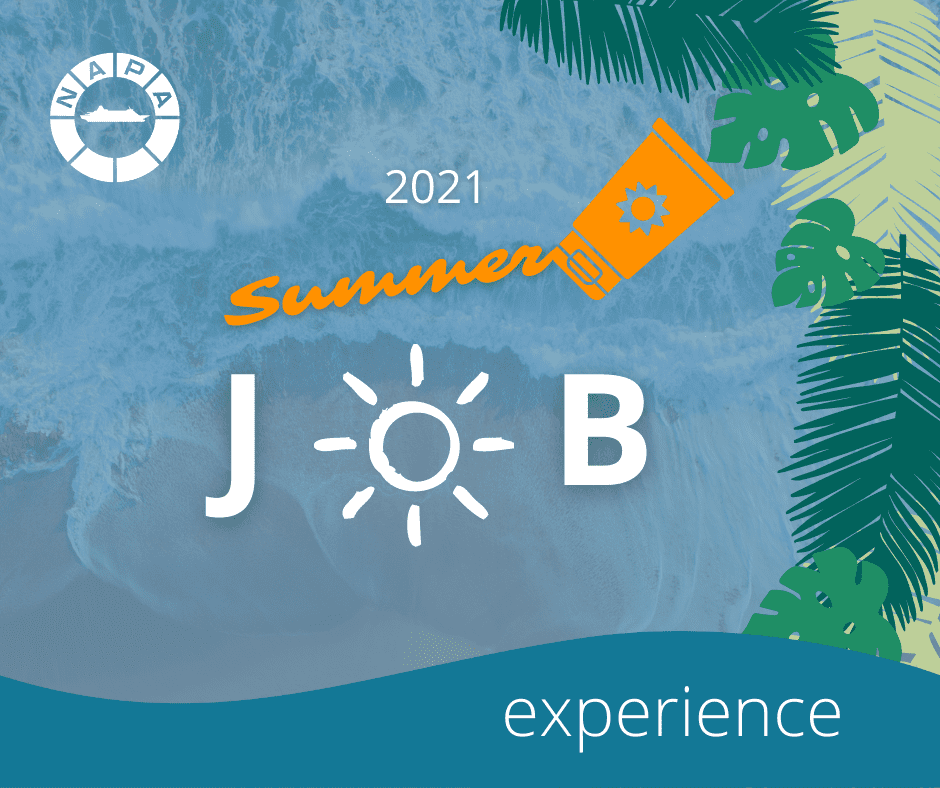 This summer NAPA Safety Solutions had arranged summer jobs for 10 enthusiastic high school-aged students. These jobs required independent working, and self-management skills were a pivotal part of it. There were many different tasks that needed to be completed such as updating and packaging computers and other electronic devices for shipments, building furniture, like shelves for the new office space and helping the adult workers.
Several different workers with very different tasks shared their experiences. One summer trainee had a very unique opportunity of working a summer job from home. NAPA is one of the first companies that has been able to offer an opportunity like this. This is what Säde Karanta shared about her experience of working from home: "I worked at NAPA for three weeks, for two of which I mainly categorized and transferred files from flash drives to NAPA's internal information management systems and M-Files. I spent the third week studying and making a presentation about Incoterms 2020 for NAPA to use. Working was peaceful and not too demanding. Communication was easy, even from a long distance. There were lots of supportive people I could ask for advice to help with problems and they seemed happy to help – there was a solution to every problem. In the work environment I learned about communication, about using the information management system and about Incoterms of course."
The other summer trainees worked at the NAPA office in Ruoholahti, Helsinki. This is what Oskari Larsen shared about working at the workplace: "I worked at NAPA for two weeks for 6 hours a day from 9 am to 3 pm. I liked that I didn't have to wake up early. On many days I also worked from 10 am to 4 pm, the working hours were very flexible. NAPA was my first summer job and I got hired even though I applied for it only in May. On the first day I was surprised about how relaxed the working environment is. My boss suggested that I get refreshment and biscuits from the cupboard when I wanted to. There were three other summer trainees who helped me to work. The adult full-time workers came to lunch with us and had casual chats with us. Most of the working weeks were spent assembling computers in the warehouse of the basement. It was easy enough. We were also at the new storage assembling shelves and setting up a network. The pay was good, better than a lot of other places would offer for more laborious work. Although, I would've come here even without pay. I learned more about the company. I had a positive experience here."
The summer trainees had a great time working at NAPA and have gained useful experience while working. They have done a great job at taking initiative and working independently. They've also shown that they are capable of solving problems by communicating with each other and the adult workers. This shows that collaborating with students can be very rewarding and definitely something NAPA could keep doing.