Eight tips for ferries to manage safety and efficiency
From multi-story waterparks and sky-high rollercoasters to mid-air suspended restaurants and massive racetracks onboard – cruise ships are going from big to behemothic every day. And keeping them afloat is no joke. That said, smaller ferries and passenger ships, too, have their own unique set of safety and efficiency challenges that need equally unique solutions. Here are a few of them.
NAPA Solutions for Ferries
Talk to an expert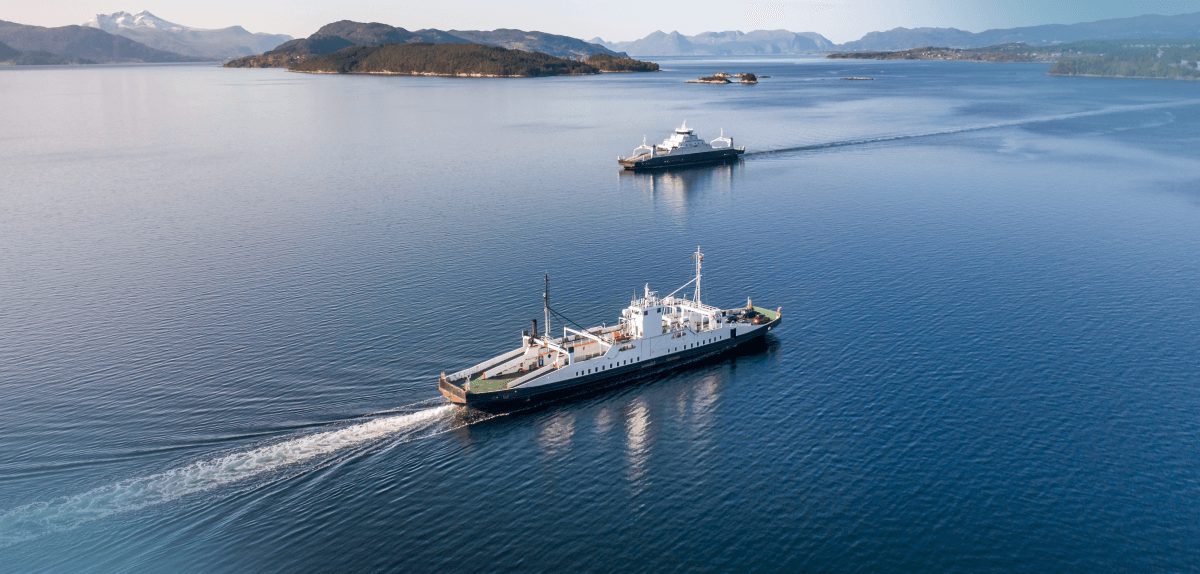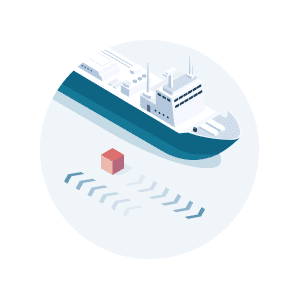 Challenge 1. Frequent loading and unloading
Ferries and RoPaxes typically load and unload passengers and cargo quickly and frequently. Also, they need to keep specific and pre-agreed schedules for cargo pick-ups and drop-offs. Ferries and RoRo (roll-on/roll-off) ships are part of a logistics chain, and if they don't keep to their promised schedule, it affects the whole chain negatively. This strict timetable puts added pressure on the crew. Plus, to remain competitive, vessel operators need to stay flexible in terms of bookings. Thus, managing these constantly changing weight distributions efficiently is both an added pressure on the crew for stability management and can also turn into a competitive advantage.
Solution – Real-Time Situation Monitoring
:
Ferries can use NAPA Stability to monitor and track the vessel's deadweight distribution, heel, trim and other critical stability and strength parameters in real-time. This allows the crew to make quick adjustments to maintain stability as conditions change. The software also makes it possible to share this real-time stability data with the shoreside via our cloud-based NAPA Fleet Intelligence platform. This empowers the shoreside teams to monitor ship activities in different sea phases as well as pre-plan and advise whenever needed.
Challenge 2. Cargo management
RoRo ships often carry a wide variety of cargo, including heavy vehicles and dangerous goods, which significantly impact the vessel's stability and safety. The crew must carefully manage freight to ensure that the weight distribution is even and maintain many procedures to ensure the ship always remains stable and safe.
Solution – Adaptable Weight Distribution Planning:
Developed specifically for ferries and RoRo ships, the cargo loading feature in NAPA Stability ensures that loading and unloading are fast and reliable. Several types of cargo units can be defined separately and loaded easily. In addition, unknown cargo weight can be calculated continuously so that real-measured drafts can be matched with the software-calculated drafts at all times.
Challenge 3. Multiple arrivals and departures
Port arrivals and departures are always a demanding part of any ship operations, and they are more regular for ferries and RoRo ships. This means, apart from the weight and stability changes that must be carefully managed each time it docks, preparations for multiple arrivals and departures take up a lot of time, effort and planning.
Solution – Simulating Plans for Multiple Dockings:
Ferries can use NAPA Stability to plan loading and unloading, ensuring optimal stability for every voyage. But we also recognize that situations can change fast, and that may require flexibility in planning as well. Therefore, NAPA Stability's new planning mode allows the creation of multiple plans simultaneously and simulate different loading scenarios. It doesn't matter whether the planning is carried out onboard or onshore. With connection to NAPA Fleet Intelligence, both teams can view the same plans and contribute in real-time, creating ultimate synergies and efficiencies between onboard and onshore teams. This also enables the shoreside teams to react quickly and provide immediate support in sudden changes.
What's more, with the electronic NAPA Status Board, the crew gets an automatic overview of all relevant ongoing activities onboard during every sea phase. Plus, Electronic Checklists help reduce paperwork for departures and arrivals with automatic entries to NAPA Logbook, allowing the crew to concentrate effectively on navigation.
---
Want a demo?
Get in touch with our experts to hear how NAPA can cutomize a solution for your ferry fleet.
Get a demo
---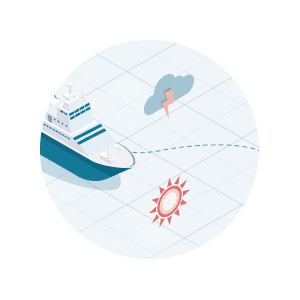 Challenge 4. Sea conditions and route-specific challenges
Unlike cruise ships, ferries often operate on specific routes with unique challenges. For example, for a ferry operating in the North Sea or Baltic Sea, with difficult sea conditions and fast-changing weather, voyage planning can be demanding. Moreover, operating on a strict timetable, the crew may not have the flexibility to delay or cancel the trip due to adverse weather conditions. Similarly, ferries operating on highly populated shallow waters or in narrow waterways with strong currents or tidal variations must carefully manage their stability to avoid grounding and capsizing.
Solution – Precision, Predictability and Pre-Planning:
Combining historical voyage data with other navigational and automation signals – such as weather, currents and AIS – NAPA Fleet Intelligence help simulate and create precise voyage plans even before the ship leaves the port. And over time, this data can even help predict and create model operation plans and benchmark performance for specific sea conditions and routes taken by a ferry regularly.
That said, NAPA, by design, supports a continuous and proactive approach to stability management. This means, NAPA Stability actively assists with daily decision support with live and color-coded condition monitoring. It also automatically alerts if any of the IMO-set stability and loading criteria are not met, or if there are other visible risks to safety.
Further, NAPA Voyage Optimization's weather-optimized routing also helps avoid sailing in rough seas, when possible. The software considers several factors – wind, wind waves and swell, sea currents, water depth, tropical storms, and additional safety limits – to come up with multiple routes and schedule alternatives for comparison. The crew can also fetch an earlier voyage as a basis or define their own plan. This helps maintain safety even in fast-changing and unpredictable conditions.
Challenge 5. Complex reporting and compliance
Compliance and regulatory requirements are universal shipping industry challenge. However, factors such as crossing multiple jurisdictions in within a short time, high passenger volumes, strict environmental regulations especially near highly populated busy waters, or complicated customs and immigration requirements can present added complexities for ferries.
Solution – Electronic Record-keeping and Cloud-based Data Management:
As regulations become stringent with stricter record-keeping requirements, digital data-capturing tools such as NAPA Logbook take some pressure off the crew by automating data entries and simplifying all technical and environmental reporting, like EU-MRV, MARPOL, ESG, CII, and more. Approved by over 20 major Flag States along with DNV type approval, the logbook collects critical operational data in an error-free and standardized format. Then, along with other NAPA onboard modules, such as NAPA Stability and NAPA Voyage Optimization, as well as third-party sources such as AIS and weather, it seamlessly relays all this data to the shoreside via NAPA Fleet Intelligence, a cloud-based data integration platform. The platform can then be used to create all kinds of custom reports based on requirements for a single vessel or the whole fleet, helping ferries comply and avoid penalties.
Challenge 6. Decarbonization, fuel efficiency and performance
Be it CII, EU's Fit for 55 or IMO's final net-zero target for 2050 – both local and international decarbonization targets apply to ferries and RoPaxes as well. And while future fuels and energy-efficient new builds are in the pipeline, there is already a demand for today's fleet to cut its emissions and be more energy efficient. This can be especially demanding for ferries, as they ply on a pre-defined route and do not have much flexibility in terms of route and weather optimization to save fuel.
Solution – Deadweight management and performance benchmarking:
If route optimization isn't an option, NAPA Stability's deadweight optimization can help ferries cut fuel consumption, while staying safe and stable. This can be done by reducing unnecessary ballast water or adjusting the vessel's speed and trim to minimize resistance and improve efficiency. Also, over time, this performance data can be analyzed for benchmarking performance and building operational models for the ships on a particular route for maximum efficiency.
Challenge 7. Solid emergency preparedness
Because of frequent passenger changes, it is possible that not all passengers are always familiar with the vessel layout or every safety procedure. This means the crew need to stay extra vigilant and be able to act fast and precisely in case of an incident.
Solution – Continuous Vulnerability Monitoring and Effective Emergency Support:
NAPA Emergency Computer provides a color–coded vulnerability status for a quick overview and easy monitoring. The system also monitors for faulty sensors, open watertight doors and sea conditions, reducing everyday risks, as well as can simulate highly realistic drills for better preparedness.
In an emergency, when time is of the utmost essence, the software automatically relays information to Emergency Response Services (ERS) of the exact onboard conditions. This saves the crew's precious minutes and enables them to focus on taking action instead of worrying about communications with the shoreside. The advanced emergency support system also provides practical onboard decision support with dynamic survivability prediction on a timeline, along with exact situation awareness using the color-coded Vessel TRIAGE categorization. What's more, the system is ahead of the regulations. Together with NAPA Stability, it is designed to fulfill IACS UR L5 Type 4 requirements enabling Safe Return to Port.
Challenge 8. Fewer shoreside resources
Ferries typically operate with smaller crews and fewer resources onshore than cruise ships. This means voyage planning and stability management must be carried out efficiently even with limited resources, making it more challenging.
Solution – NAPA Fleet Intelligence as your FOC (Fleet Operation Centre):
If you don't have a full-fledged Fleet Operations Centre for shoreside support, our cloud-based data platform can help fill many of the gaps and needs. Combining data from various onboard NAPA solutions along with automation systems and third-party sources, NAPA Fleet Intelligence creates a comprehensive operational profile of the vessel. With various NAPA Fleet Intelligence reporting modules, you can monitor and analyze the whole fleet's operational, technical, regulatory, and safety performance using just one platform. You can tailor the service flexibly by selecting those modules that match your needs. This enables everyday safety and voyage optimization, testing new operational plans to even validating long-term strategies like benchmarking performance, testing more efficient ship designs, retrofitting new energy systems, and more. Don't have the bandwidth for data analysis? No worries. NAPA experts can also create custom reports to match your operational KPIs.
---
Want to know more?
Get in touch with our experts to hear how NAPA can help you, or start by reading more about our solutions for Ferry Ships and Ropaxes.