MOL invites NAPA to add data analysis expertise to FOCUS project
Project to develop data applications to enhance safety and reduce its environmental impact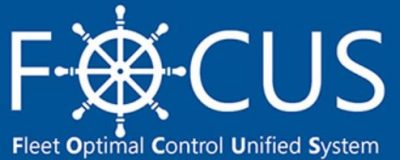 Helsinki, Finland – 27 March 2020 – NAPA, the leading maritime software, services, and data analysis provider, and Mitsui O.S.K. Lines (MOL), the multimodal transport group, today announced that NAPA has joined MOL's FOCUS project for enhancing the collection and application of ship operation data.
FOCUS is a multi-year project developed by MOL with the aim of applying its operational data to develop digital applications that enhance the safe operation of its fleet and reduce its environmental impact. Additional partners include Mitsui E & S Shipbuilding and Weathernews.
As part of FOCUS, NAPA will develop various safety and environmental applications, combining its unrivaled hydrodynamic modeling expertise with big data solutions.
NAPA and MOL have an extensive history of successful collaboration. NAPA has provided analytic services to measure and enhance voyage and vessel performance since 2014. In addition, NAPA has executed the performance analysis and reporting for nearly 100 of MOL's time-chartered bulk carriers with zero on board installation since 2018.
NAPA will build on this legacy to create powerful, user-friendly tools for both shoreside and shipboard teams to use in the FOCUS project.
Naoki Mizutani, Executive Vice President of NAPA Shipping Solutions, at NAPA, commented, "We are proud to have been selected by MOL for this project and are excited to become a part of FOCUS. The clock is already counting down for shipping to drastically reduce its carbon footprint by 2050, therefore we need to start collaborating now to develop the solutions that will get us where we need to be, while ensuring that safety remains a top priority and continues to improve. From working with MOL for many years, we have demonstrated how NAPA's combination of ship modeling and big data expertise can deliver results across a range of vessel types, regardless of onboard hardware. We are looking forward to working as part of FOCUS to create a new generation of solutions."
About NAPA
In its 30 years of operation, NAPA has become a global leader in software, services and data analysis for the maritime industry; providing best in class data-led solutions for safety, efficiency and productivity in both ship design and operations.
NAPA operates globally, with 11 offices across Asia, Europe and the Americas supported by its Helsinki headquarters. To date, NAPA has 420 user organizations for its design solutions and nearly 3,000 installations onboard vessels. For more information, visit https://www.napa.fi
About MOL
Mitsui O.S.K. Lines, Ltd. (MOL) is a multimodal transport group that meets diverse transport needs with one of the world's largest merchant fleets and a comprehensive approach to safety. For more information, visit https://www.mol.co.jp
Media inquiries
Georgia Bailey
BLUE Communications
T: +44 1865 514 214
E: Georgia.Bailey@Blue-Comms.com