Adding value for NAPA Safety Solutions customers with
NAPA Service Agreements
Customizable life-cycle services with NAPA Service Agreements
We are pleased to have you on board as one of our customers, using the NAPA Safety Solutions as part of the value & safety chain onboard. NAPA solutions provide you with ease of mind that the vessel and crew stay safe.
We want to draw your attention to NAPA's maintenance and service agreements, which we believe should be the future basis of how to ensure that your vessels and the crew are supported in the best possible way.
NAPA Service Agreements are fully customizable, allowing you to choose the most relevant modules for you. The Service Agreements provide you with the services that you need and ensure that your costs are plannable in this regard, allowing you to focus on what matters most.
If you would like to discuss how the NAPA Service Agreements can add value to your organization, please contact us at valueservice@napa.fi .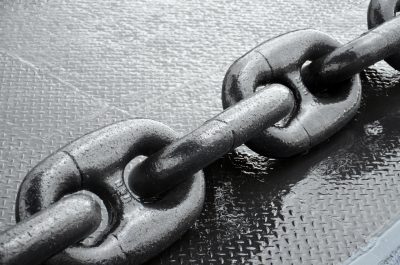 Software maintenance
Software maintenance is a part of the Software Development Life Cycle. Its primary purpose is to ensure the software's optimal performance and compliance to rules and regulations over the ship's lifetime. This also includes accordance with the latest operating systems and hardware.
Cybersecurity
Cybersecurity is a concern in our daily work, whether onboard or ashore. A number of incidents have shown us we need to make sure that there are no vulnerabilities, which can endanger our business. NAPA Service Agreement minimizes the cybersecurity threats by ensuring that the software and hardware on your safety-critical systems will be up-to-date. This is a recommended practice to comply with the various marine cybersecurity guidelines, rules and recommendations by the class societies, IMO and other authorities.
Customer Service
Customer Service exists to support your crew and colleagues working with the NAPA solutions. Customers having a valid maintenance agreement are getting a dedicated team of experts to handle any encountered issue with our software. The support from our experts in the USA, Europe and Asia helps to minimize the downtimes and the risk of ship operation delays. Ship visits, as well as modifications and updates of the NAPA system, can be included in the service agreement.
Software Development
Software Development is what we do. As a Service agreement customer, you will have the possibility to have a direct impact on this. In addition, you will have access to the customization services of NAPA's software components.
NAPA Stability Consulting Services
NAPA Stability Consulting Services can take care of your entire stability management process in the best possible way. We tailor the required services to meet your actual needs, such as handling of documentation updates, and approval processes concerning NAPA system upgrades. The service can include communication with your vessels, Class societies, engineering companies, shipyards and other relevant stakeholders. NAPA's proactive services allow you to focus even better on your core business during the entire life-cycle of your fleet.