Technical Consultant Trainee (summer job)
Are naval architecture or ship structures familiar to you? Want to spend next summer working with other naval architecture and software development experts who can really make #ShipHappen? Apply now!
NAPA Design Solutions' Services team is looking for a summer colleague for the role of a Technical Consultant Trainee for our office in Helsinki (just next to the sea). You can also work remotely in accordance with your team.
NAPA is a leading provider of a comprehensive 3D model-based ship design. Our solution brings unrivaled value to our clients to ensure safe, efficient, and competitive vessel designs. Our main customers range from the biggest shipyards in the world and engineering consultancies to leading classification societies. Did you know that NAPA customers design more than 90% of the ships built yearly?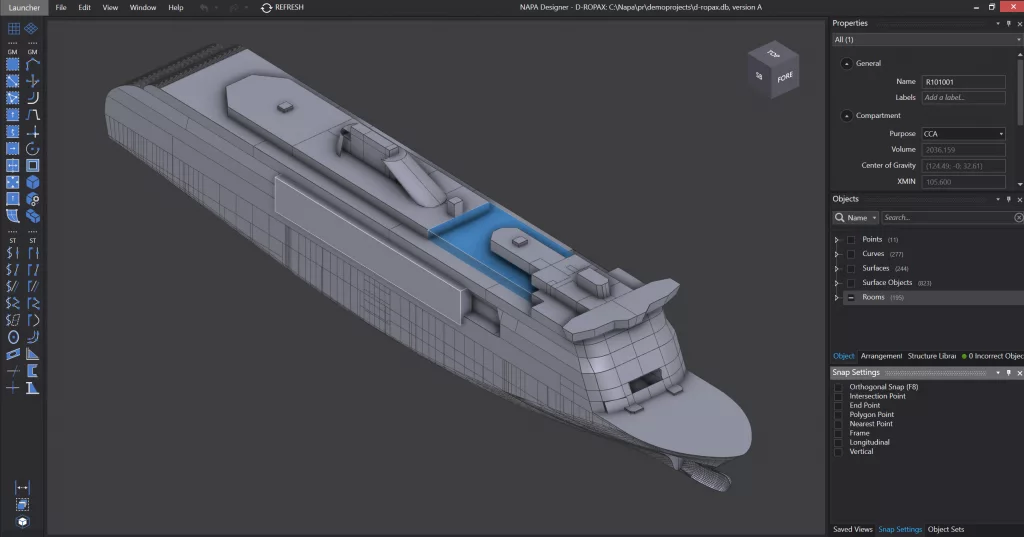 The trainee role and the team

In this job, you will provide technical customer service for our clients operating in the global shipbuilding and maritime industry. You will also provide internal support for our development and sales functions. Our working language is English, and you will get to work both independently and in a team. The team has five members in Finland and around 15 team members in four other countries.
When you will begin to work, you will be assigned an onboarding buddy from the team, who will take care of a good start at your job and who will introduce the NAPA Way of working.
You could start working in mid-May or according to the agreement. The job will be full-time during the summer months of 2023.
To succeed in this job, we hope that you have:
Major in naval architecture or ship structures
Fluent written and spoken English
It is an advantage if you have:
Some knowledge of NAPA software

For example, completed a study course using NAPA software in spring 2023 at the latest

Video editing skill
Interest in software development or programming
What will you get when joining NAPA next summer?
At least these:
Valuable experience to take the next steps in your career
Lots of (more) information about ships and maritime business
A great team
An opportunity to get to know how a self-managed company (no bosses) works
NAPA as an employer

Meaningful work
We are proud to play our part in creating a sustainable world, and a career at NAPA means working with a purpose. We focus on building the best possible products for our customers, with whom we have close and long-lasting relationships. We protect the environment and human life at sea by powering safer and greener vessels with our technology.
Self-management
We are a self-managed organization. Everyone is here to help and guide each other, but you're your own boss. The core of our self-management philosophy is trust. We trust our employees to make the right decisions and take care of their personal growth. We provide several opportunities for that, and everyone can manage their own working time. You can work at the office, from home or even while abroad.
People
Enjoy working together is one of our core values. Learning from and respecting each other provides a healthy and pleasant working environment. We, as NAPArians, share our knowledge and help each other when needed. NAPA has offices and customers around the world, and you will be able to meet people from many different cultures. We are a diverse family with a shared goal.
Read more about our values and culture: https://www.napa.fi/careers/
Ready to get on board and join the NAPA crew?
We kindly ask You to send your application, CV and a study transcript to us as by 19 February 2023. The position will be filled as soon as a suitable candidate has been found.
For more information about the position, please contact Aleksi Airinen (Technical Consultant, Design Solutions) by aleksi.airinen@napa.fi.
For more information about NAPA, please visit https://www.napa.fi/
 In its over 30 years of operation, NAPA has become a global leader in developing and scaling software, services, and data analysis for a safer, smarter, and more sustainable maritime industry. NAPA operates globally, with 190 employees in ten countries in Europe, Asia and the Americas. To date, NAPA has 420 user organizations for its design solutions, nearly 3,000 installations onboard vessels and a growing number of subscribers for its cloud-based fleet services.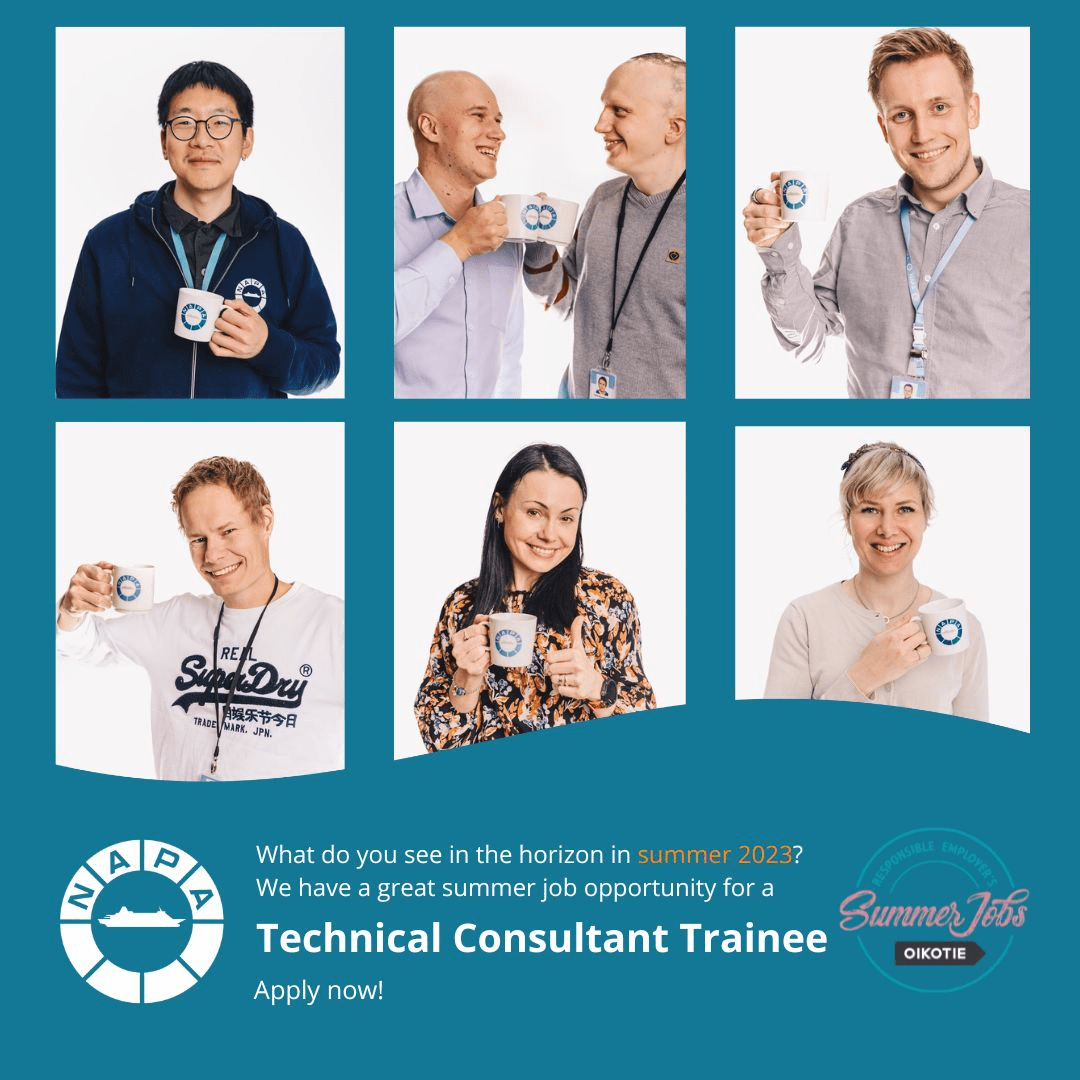 Some of your colleagues
Joakim Heinolainen
Technical Consultant
Aleksi Airinen
Technical Consultant
Reino Külaots
Senior Technical Consultant