The software
We at NAPA Shipping Solutions are developing NAPA Fleet Intelligence. It is a powerful web-based platform that provides analytics, insights, and increased efficiency for the global shipping business. Our solutions bring tangible savings to our customers and help make decisions that save fuel and decrease emissions.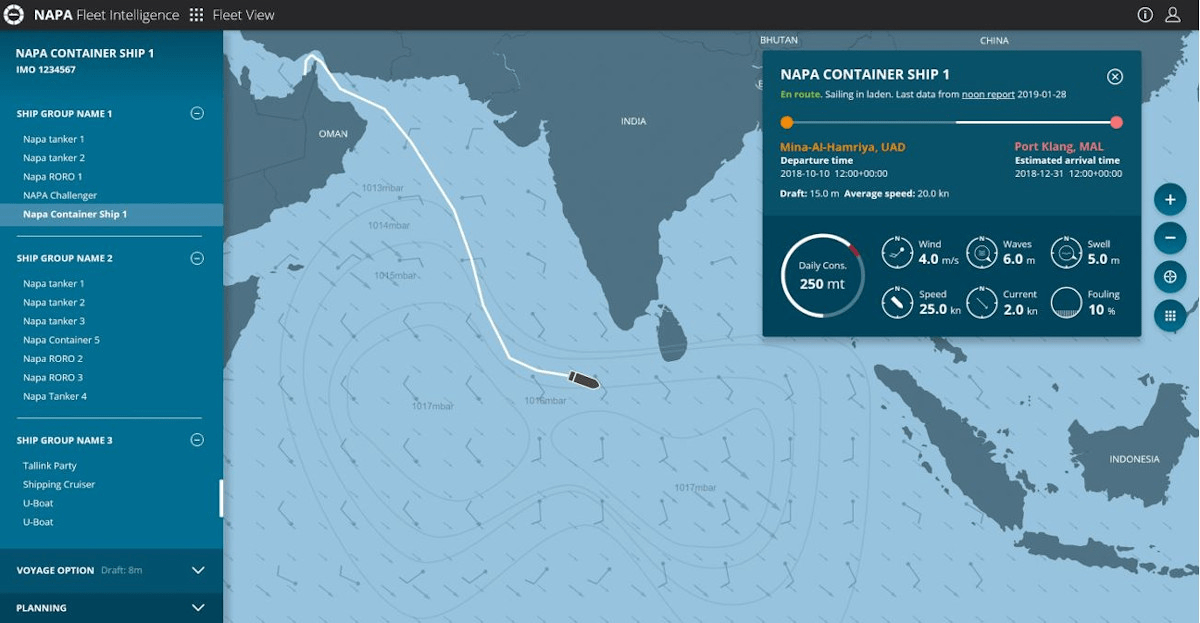 The Role
In this role, you will improve and innovate new features for the platform using agile methods and modern cloud-based solutions.
To dive deeper into the heart of the NAPA Fleet Intelligence, we would appreciate you knowing backend technologies, cloud services, and motivation to learn how digitalization can change the maritime industry towards a greener and safer future.
Your tech stack would include:
Angular 11+ & .NET Core
Typescript, C# and F#
Amazon Web Services cloud infrastructure
Databases PostgreSQL and DynamoDB
In addition to certain technologies, we hope that you would have deep understanding of the code base, ability to analyze the impact of accrued technical debt and the cost-benefit ratio of fixing the said debt. You also drive the selection of appropriate tools and ensuring that processes are followed within the team.
As a Lead Software Developer, you show the other developers ways of doing things and help them improve their skills and performance. You are responsible for the overall user experience of the products and constantly improvising and innovating to improve the overall usability of the product. 
Digitalization is a booming topic in the maritime industry, and we are a trusted partner of our clients. Come and share the passion for developing something meaningful for the maritime industry – joining the NAPA voyage!
Your NAPA family and job location
The job is full-time, permanent and located in Helsinki, Finland. You can also work remotely (in Finland) and flexibly. It means you don't have to go to the office daily, but you can if you want to.
You will be working closely with your local and global colleagues from various teams like software development, UX designers, DevOps, and sales. In Finland, you would have five colleagues working in NAPA Shipping Solutions development team. We speak English in all our locations.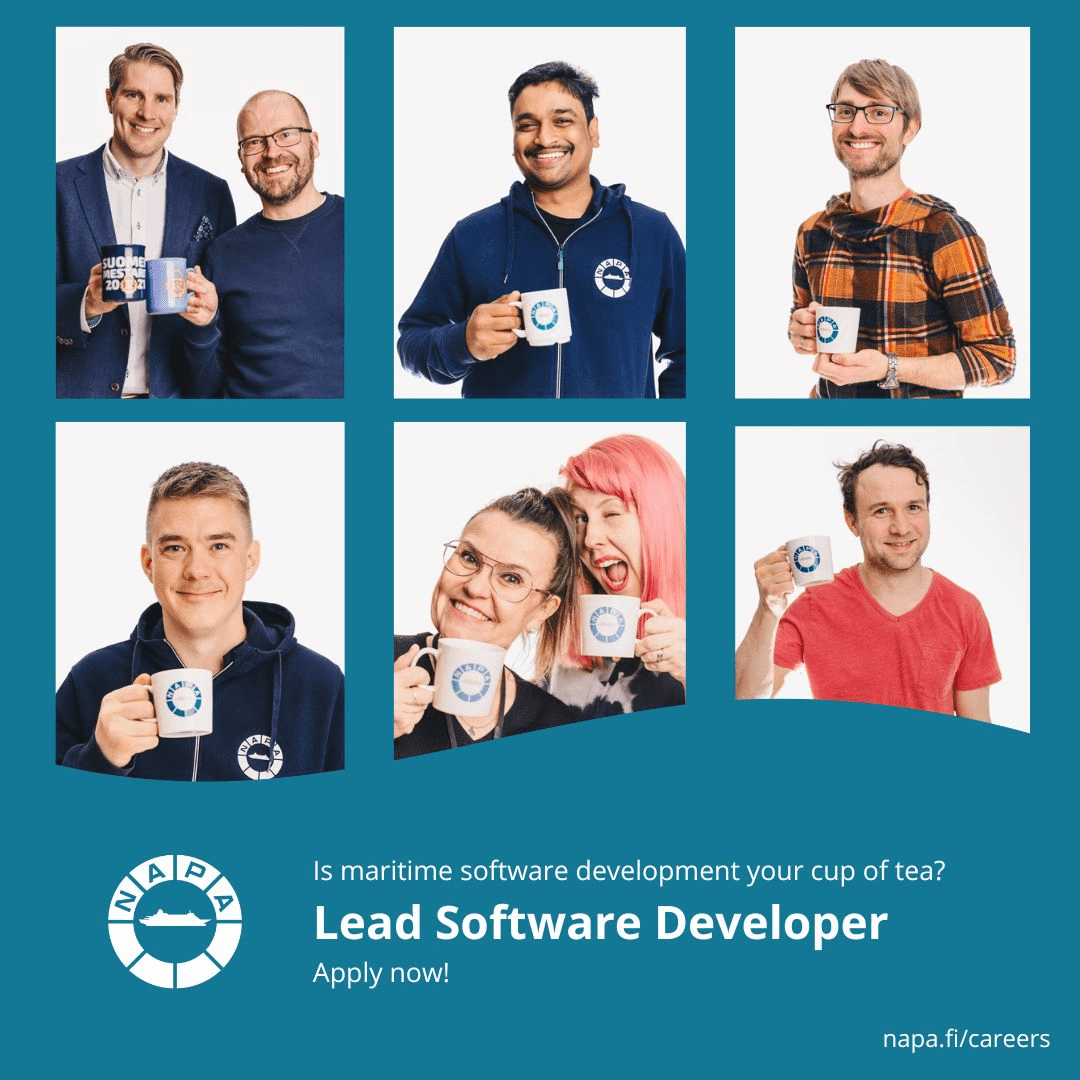 What are we looking for?

The person we are looking for would have these qualities:
7+ years' experience in the software development field
Excellent knowledge about backend technologies (.NET, C#)
Experience in automated testing methods
Knowledge about cloud services
Preferably a degree in computer science
Knowledge about frontend web technologies and mathematical algorithms is a plus
NAPA as an employer
Meaningful work

We are proud to play our part in creating a sustainable world, and a career at NAPA means working with a purpose. We focus on building the best possible products for our customers, with whom we have close and long-lasting relationships. We protect the environment and human life at sea by powering safer and greener vessels with our technology.
NAPA way of working
We are a self-managed organization. Everyone is here to help and guide each other, but you're your own boss. The core of our self-management philosophy is trust. We trust our employees to make the right decisions and take care of their personal growth. We provide several opportunities for that, and everyone can manage their own working time. You can work at the office, from home or even while abroad.
Enjoy working together
…is one of our core values. Learning from and respecting each other provides a healthy and pleasant working environment. We, as NAPArians, share our knowledge and help each other when needed. NAPA has offices and customers around the world, and you will be able to meet people from many different cultures. We are a diverse family with a shared goal.
Read more how developer work is at NAPA and other developers' career stories: https://www.napa.fi/careers/developers-exploring-the-sea/
Ready to get on board and join the NAPA crew?
We kindly ask You to submit your application and CV as soon as possible. The position will be filled once a suitable candidate has been found.
For more information about the position, please get in touch with us by email: kimmo.laaksonen@napa.fi
In its over 30 years of operation, NAPA has become a global leader in developing and scaling software, services, and data analysis for a safer, smarter, and more sustainable maritime industry. NAPA operates globally, with 190 employees in ten countries in Europe, Asia and the Americas. To date, NAPA has 420 user organizations for its design solutions, nearly 3,000 installations onboard vessels and a growing number of subscribers for its cloud-based fleet services.
Some of your colleagues
Kimmo Laaksonen
Director, Development, NAPA Shipping Solutions